Steps to make shark tooth necklace
Shark tooth has a calcium phosphate material. Carcharhiniformes shed about 35,000 teeth in its lifetime. Types of shark teeth: needle-like, dense flattened, non-functional, pointed.
Making a shark tooth jewelry is a very simple and surprisingly easy method which can be done by us. The love towards shark can be made as a pendant in a chain. It can be hanged with the help of wire wrapping or any other triangular holding to catch it firmly. Shark tooth necklaces are stylish, durable and suits for any sort of outfits. This type of hangings can be done on your own with some basic knowledge.
Diy shark tooth necklaces can be made easily without the help of anyone. Wires used for it must be soft enough to fold it by hands needle-nose pliers are also important while making.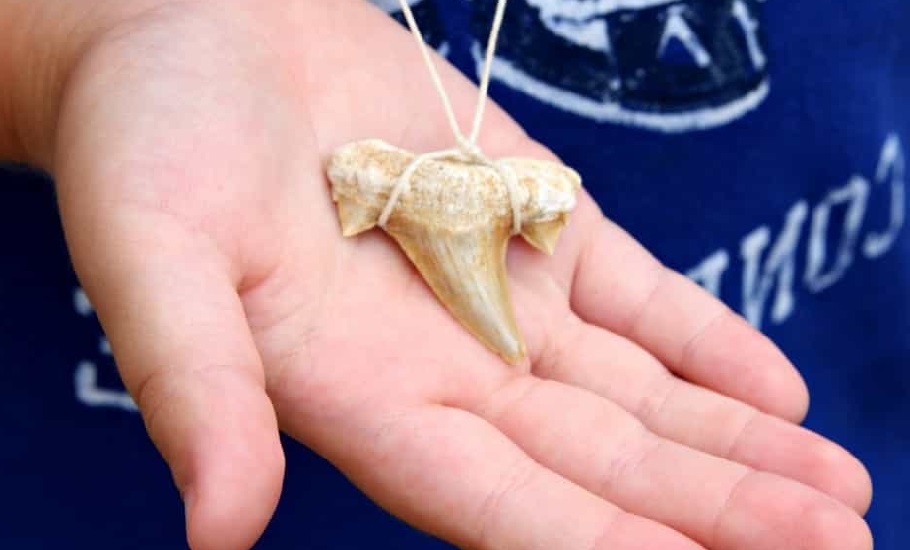 Necessary things:
To make a shark tooth necklace you need:
Shark tooth
Copper wire (to wire wrap a shark tooth)
Necklace core
Wirecutter
Beads
Clasp
At first, the tooth must be selected properly. The tooth must not be small it must be large; because they are more noticeable that shows the attraction for you towards the shark. Among that megalodon teeth are more expensive.
How to make a shark tooth necklace?
Once all the items are brought now the tooth is ready to be get pieced. Set to a comfortable place and the one side of the tooth is started to wrap with the help of craft wire. Be sure that the tooth is held firmly.
After the process ends at left bring the wire to the opposite side and tie it until the tooth gets fully secured. To make the pendant run the corn a hole with the help of loop is made at the top of the tooth. Size of the loop depends on the thickness of the cord. After the wire wrapped surrounding the shark tooth, now the cord is made to be run through the loop. Pull the card until the pendant is more enough for your preference, and finally cut off the cord. After getting satisfied with the length of the cord you can attach the clasp to both the end of the necklace.
The necklace should be attached to the pendant firmly. Being careless it may cause damage or fall off. Periodical check-up must be done to prevent it from breakage